You know the age-old mantra parents tell their kids: Smoking isn't cool. Well, that only applies to kids that don't know how to do cool smoke tricks.
Kidding. Don't go out and buy a pack of Lucky Strikes now.
The only cool smoke tricks out there are the ones that you do with ganja. NOT cigarettes. And there's plenty of them to go around. The only problem? You don't know how to do them yet.
That's where we come in.
We decided to take a look at some of the coolest of the cool-guy smoke tricks, and teach you guys ourselves. Wanna learn how to do smoke tricks and become a total badass? Just keep on reading, friend-o.
Smoke Rings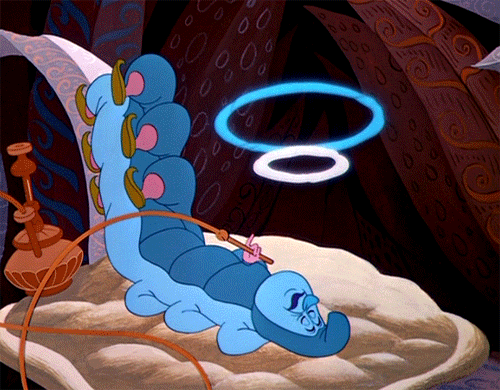 Creating smoke rings is the oldest trick in the book. Having said that, it still gets a pretty solid reception, every time. Knowing how to do smoke tricks like this will up your game.
First, gather up all the smoke you inhaled in your mouth. Let it sit in your cheeks for a second or two. Then, open your mouth and make a ring, or 'O' shape with your lips. Now, don't exhale, but simply push the smoke out of your mouth by opening and closing your throat. This way, the small throat movements will only release a little bit of smoke in the time, and, if done correctly, they should be in the shape of a ring. However, this trick definitely requires some patience and practice to perfect.
The French Inhale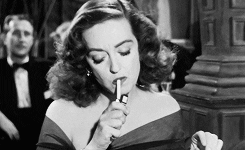 The French inhale is another staple of cool smoke tricks, and it's probably a little simpler than pulling off a mean smoke ring. This trick provides a little bit of mind-fuckery because it makes it look as if you're inhaling smoke that's coming out of your nose, through your mouth.
Step one is, obviously take your hit (preferably a big one). Again, hold in in your cheeks until you're ready to perform. Then, simply exhale incredibly lightly, and then quickly inhale through your nose. When exhaling, make sure you do it slowly enough so that you're able to inhale it through the nose, considering it's basically impossible to exhale and inhale at the same time.
Another simple trick for mastering the French inhale—push your jaw forward. It makes it easier to inhale the smoke coming out of your mouth.
Ghost Inhale
The ghost inhale is another popular trick that you've probably seen. The difference between this one and the first two, however, is the ghost inhale is pretty freaking easy to do. So, you'll spend a lot less time practicing and a lot more time showing off your sweet new skills to your stoner friends.
To do a proper ghost inhale, simply exhale a small amount of smoke (again, stored in your cheeks), and then quickly inhale it all back into your mouth. That's pretty much it. Obviously, timing is a factor, as you still want to inhale it before it dissipates. Also, make sure you inhale strongly, so you don't leave any smoke in the air, which would, in effect, make you quite lame.
The Waterfall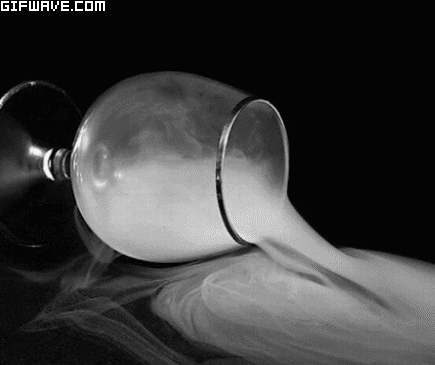 Number four on our list of "how to do smoke tricks" is the waterfall. Another classic.
This one requires props — an empty bottle, and some ice.
The waterfall trick is dope because it makes you look like you're a special effects guru on some science-fiction movie. But, in reality, you're just trying to get stoned while putting on a show.
For the waterfall, all you need to do is take a big ol' hit of some pot and exhale into the bottle that contains a little bit of ice on the bottom. Then, just tip over the bottle, and the smoke starts flowing like the wine of Capistrano. This effect happens because the ice at the bottom chills the smoke, which makes it sink to the bottom. Cold air always sinks, after all.
Bull Ring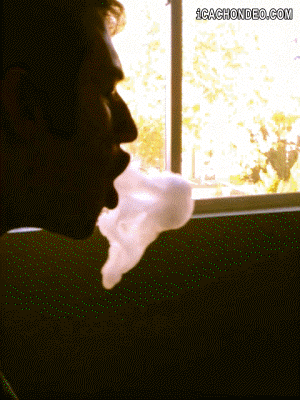 This is probably the most advanced trick here, but it makes for one of the cooler forms of entertainment when you're trying to impress your smoke buddies.
The bull ring is actually just a version of the regular smoke ring trick, except with a little extra flare.
Basically, just create a smoke ring, and then slowly inhale through your nose. This will put the top half of the ring in your nose, giving you the appearance, of, well, a bull.
Smoke Tornado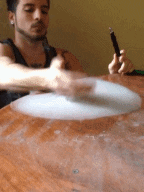 This is a fairly easy trick to do with practice — however, it might require extra material.
There are basically two ways to do it — either with a cardboard paper towel roll, or just your hands.
For the first method, blow smoke into the paper towel roll slowly and let it collect in the tube. Hold it against the table, but make sure you don't block the hole on the bottom of the roll.  As the smoke begins to gather on the surface, take the tube away from the table and slide your hand over the smoke on the table. Finally, lift your hand quickly into the air, and guide the smoke cloud upwards, into a tornado-looking shape.
Doing it without the paper towel roll is actually way simpler, but it might not look as good. Just simply blow smoke directly onto the table, instead of into the tube. Cut out the middleman, if you will.
Smoke Bubbles
This final trick will also require the use of a prop—actual bubbles (don't worry, it still qualifies as one of the many cool smoke tricks).
This is, realistically, the easiest trick so far. If you can blow bubbles and smoke weed, then you're instantly capable of doing this trick.
Just simply combine the two.
Here's how to do smoke tricks with bubbles. Take a hit of whatever you're smoking and then break out the bubbles. As you go to blow the bubbles from the wand, you will already have all of the smoke in your mouth. Exhale the smoke as you're blowing the bubbles, and lo and behold, you have smoke bubbles.
Well, that's all we have, in terms of cool smoke tricks. Practice makes perfect, so if you read this comprehensive guide on how to do smoke tricks a few times, you should be able to show off for your friends soon.