Celebrate The Knicks' 4-20 Win-Loss Record with 8 JR Smith Gifs
Man, it sucks being a Knicks fan.
The 1994 Finals. The 1999 Finals. My Sprewell jersey getting jacked from the laundry room of my dorm in 2002.
And then there's the past 15 years.
For over two-thirds of my life, I've devoted an embarrassing amount of hours not just to watching Knicks games (mostly losses, but at least when they win it's kind of like taking a perfect bong rip), but also reading about them, brainstorming potential trades (that never actually happen), and rocking their gear, like the "Clyde" Frazier throwback from the NBA 50th anniversary season that got jacked from the aforementioned laundry room.
But I digress.
Tonight, I went to my favorite Knicks blog, Posting and Toasting, to check the recap of tonight's Knicks-Spurs contest, which I was sure would be another loss (the team's 10th straight!), and came across a recap by Knicks writer Seth Rosenthal.
In it, he pointed out that in spite of the team being historically terrible this season (the Knicks are off to the worst start in franchise history), they've managed to achieve something pretty awesome for the sarcastic pothead fans that make up a percentage of their base: They've played so poorly their record is now 4 wins and 20 losses.
That's right.
The Knicks are 4-20.
But they won't be for long. Tonight they play against who else but the greenest team in the NBA, the Boston Celtics, so make sure you savor the Knicks' 4-20 record all throughout the game with some fat, NYC-style blunts rolled in vanilla dutches and enormously packed bong bowls as you listen to Clyde and Mike Breen talk about the bullshit that play-by-play announcers of terrible teams talk about–hotel breakfast buffets.
Hopefully, the Knicks will never be 4-20 again, but in the meantime, let's savor this shit!
To get you ready for the Knicks 4-20 Celebration, check out these 8 fun gifs of team pothead JR Smith to help you remember happier times in Knicksland:
1. JR punking VC
2. JR amping up the team
3. JR reppin' the PRC
4. Earl got that swag
5. This is why we love Earl Smith, Jr.:
6. JR giving the best interview:
7. JR herbing Chris Paul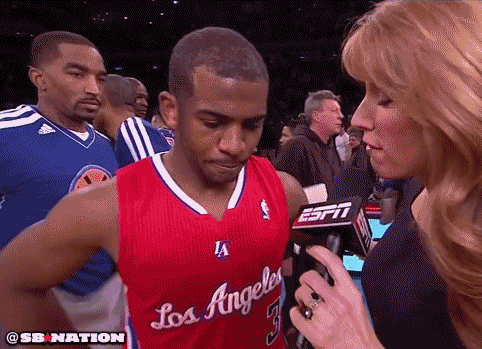 8. JR being JR
Happy 4-20, and go Knicks!!